2 tags
4 tags
5 tags
4 tags
4 tags
4 tags
Arab British Centre wins UNESCO-SHARJAH Prize for... →
Kalimat would like to congratulate the Arab British Centre for their excellent work - a prize well earned!
5 tags
6 tags
3 tags
5 tags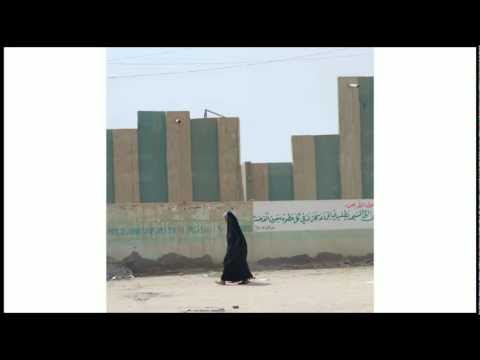 7 tags
6 tags
9 tags
Nour Festival of the Arts submission →
Artists/designers/musicians/poets/writers/performers/filmmakers  are invited to submit proposals for consideration for exhibition as part of the Nour Festival of Arts 2013. Prospective applicants are strongly recommended to read the Nour Festival vision document which accompanies the call-out
4 tags
5 tags
6 tags
8 tags
Some Thoughts On Edits and Remixes
Music Wednesdays Dossier: New Media — It's been some time since my last Music Wednesdays. I have been thinking of doing a number of different posts, but thought it relevant to discuss something that I did for Kalimat for the Victoria + Albert Museum in London for their Arab-themed Friday Late over a month ago (listen to part one and two). Given the limited amount of time I had to prepare a...
5 tags
3 tags
Women's Domination Story Competition
The Forgotten Writers is a non-profitable organisation founded by Mahmoud Mansi and located in Egypt. The Forgotten Writers was created within the Egyptian revolution to create a harmony between nations through applying "Democracy through Literature" by the topics of the short story competitions it launches. Currently, the foundation has launched its second short story competition. The topic is...
4 tags
5 tags
1 tag
Watch
Just uploaded Programme: Respond, Clap your hands, Say "Aiwa" - V&A Friday Late Set Part II to Mixcloud. Listen now!
1 tag
Watch
Just uploaded Programme: Respond, Clap your hands, Say "Aiwa" - V&A Friday Late Set Part I to Mixcloud. Listen now!
2 tags
Can't wait for Kalimat print issues to come out?... →
3 tags
4 tags
Drawing from a wide range of source material, this...
4 tags
4 tags
5 tags
3 tags
3 tags
1 tag
5 tags
3 tags
6 tags
2 tags
5 tags
4 tags
Democratisation in filmmaking - a special in our... →
1 tag
5 tags
1 tag
3 tags
7 tags
Listening to Tarek Atoui, and sound as things.
Dossier: New Media Music Wednesdays — I have written, probably more than anything else, about how to listen to sound as sound. To be able to actively receive, store, and engage with the profuse noise about you is simultaneously enchanting and disconcerting all at once. To know that one's mind actively cancels much of the unnecessary din is also both an marvel and a loss—so much information...
5 tags
ARTISTS, SCHOLARS, ACTIVISTS SOUGHT FOR NATIONAL...
The Arab American National Museum (AANM) is pleased to announce a Call for Proposals for 2013 DIWAN: A Forum for the Arts, taking place at the Arab American National Museum in Dearborn, Michigan, April 5-7, 2013. Scholars, artists and activists are welcomed to submit, and all artistic mediums will be considered. Proposals should relate to the development, current work, aesthetics and/or identity...
Mohammed Mounir - "Ya Aroos enNeel" —يا عروسة...
Dossier: New Media Music Wednesdays — Despite his immense popularity, there is also something really quite unique about Mounir's music. He's not to everyone's taste, far from it, but he also draws some of the most ardent support from his fans. I admit I discovered him much later in life, long after exploring the typical, "classical" options, I heard the song...
9 tags
Here and There: Khyam Allami and Fekri Kashef,...
Dossier: New Media Music Wednesdays — It can be said that my tastes are very city oriented. Even here, where the attempt is to find new things or to cast a different light on the familiar, I tend to  still focus on the Cairo/Beirut Line, those two cultural factories that seem to feed off one another in their cosmopolitan chic. Contemporary oud music tends to feed this urbane sensibility. It...
2 tags